More References for Financial Literacy topics
Adams, A. L. (2021). Financial literacy resources. Public Services Quarterly, 17(4), 256–261.
America saves. America Saves. (n.d.). Retrieved March 3, 2023, from https://americasaves.org
Building wealth: a beginner's guild to securing your financial future. Dallas Fed. (n.d.). Retrieved March 2, 2023, from https://www.dallasfed.org/-/media/microsites/cd/wealth/online/ch1.html
García-Santillán, A., Zamora-Lobato, T., & Molchanova, V. S. (2021). Money management, savings and investment as central topics in financial education: How do high school students perceive them? European Journal of Contemporary Education, 10(3), 626–637.
Hastings, J. S., Madrian, B. C., & Skimmyhorn, W. L. (2013). Financial literacy, financial education, and economic outcomes. Annual Review Econonics, 5(1), 347-373.
Hoffmann, A., & Otteby, K. (2018). Personal finance blogs: Helpful tool for consumers with low financial literacy or preaching to the choir? International Journal of Consumer Studies, 42(2), 241–254.
Mandell, L., & Klein, L. S. (2009). The impact of financial literacy education on subsequent financial behavior. Journal of Financial Counseling and Planning, 20(1), 15–24.
Sconti, A. (2022). Digital vs In-person financial education: What works best for Generation Z? Journal of Economic Behavior & Organization, 194, 300–318.
Totenhagen, C. J., Casper, D. M., Faber, K. M., Bosch, L. A., Wiggs, C. B., & Borden, L. M. (2015). Youth financial literacy: A review of key considerations and promising delivery methods. Journal of Family and Economic Issues, 36, 167–191.
Still Have Questions?
Don't hesitate to reach out to us anytime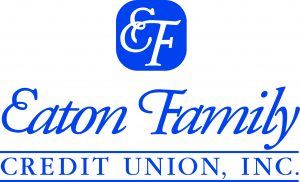 Address
333 Babbitt Road
Euclid, Ohio  44123
Email
Member@eatonfamilycu.com