What is Financial Literacy?
Financial literacy, the understanding of how to manage personal financial resources for long-term personal financial health, encompasses building a knowledge base and learning a set of skills revolving around how money works, managing one's money and debt, and planning for one's financial future (Adams 2021).
Financial Education
Overall, there is mixed empirical support that traditional financial education initiatives stimulate positive consumer financial behaviour. Recent literature calls
for studying the potential of just-in-time financial education, where the discharge of financial education more closely matches the instances in which the knowledge would be actually needed (Hoffmann et al 2017)
Financial Services
Financial services are economic services provided by the finance industry, which together encompass a broad range of service sector firms that provide financial management, including credit unions, banks, credit-card companies, insurance companies, accountancy companies, consumer-finance companies, stock brokerages, investment funds, individual asset managers, and some government-sponsored enterprises.
USE THE LINKS BELOW TO ACCESS THE TOOLS
Build a saving plan to take advantage of  time value of money.  Build a emergency savings account for unexpected expenses.  Build wealth for Retirement.
What to look for when borrowing money. borrowing to purchase an asset that will grow in value.
Still Have Questions?
Don't hesitate to reach out to us anytime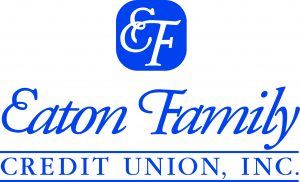 Address
333 Babbitt Road
Euclid, Ohio  44123
Email
Member@eatonfamilycu.com